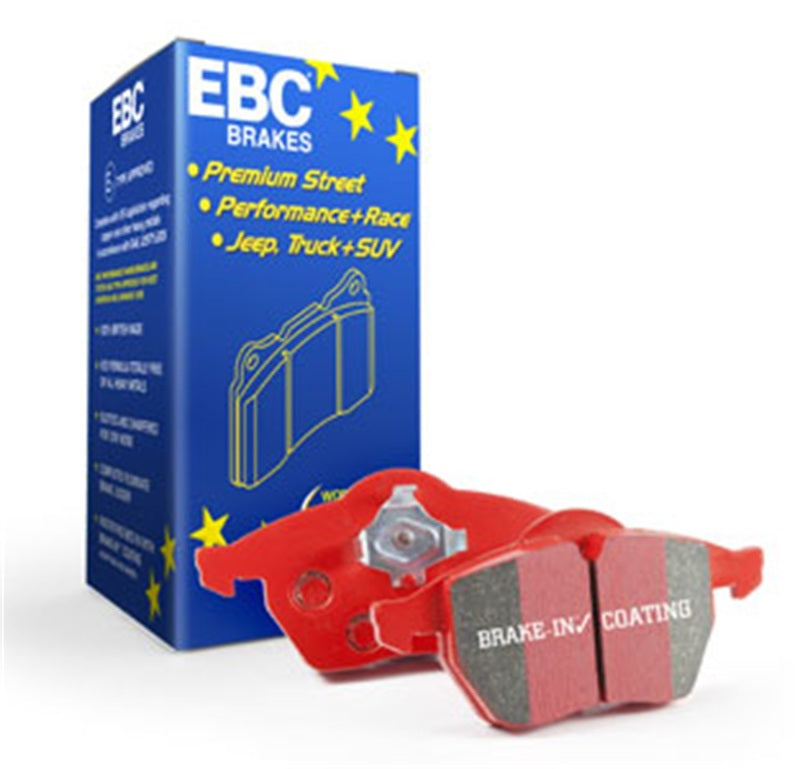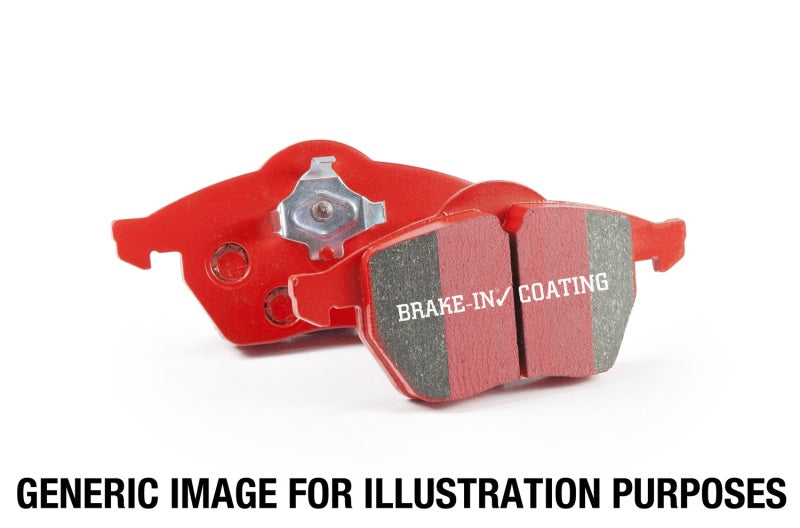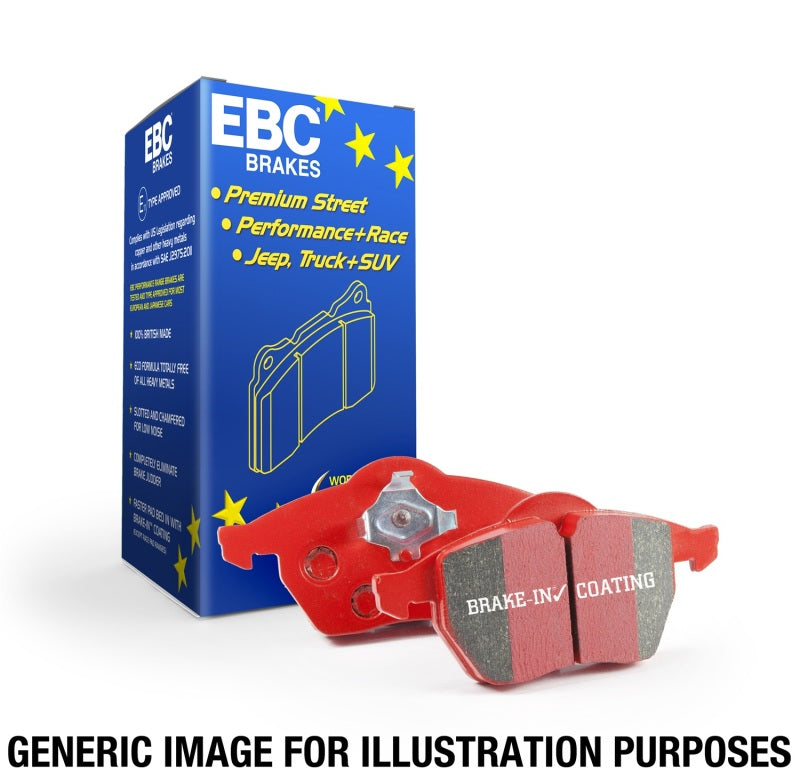 Have Questions? | Habe Fragen?
Guaranteed Fitment

Always the correct part

In-House Experts

We know our products

Added Value

Mounting, Balancing

Wordwide Delivery

Free shipping on all orders
EBC 02-04 Audi A6 Quattro 2.7 Twin Turbo Sedan (4 Pad Set) Redstuff Front Brake Pads
Out of stock
Many in stock
There are TWO reasons our customers love Redstuff, First because they are the lowest dust pad we have encountered by...
customers are viewing this product
There are TWO reasons our customers love Redstuff, First because they are the lowest dust pad we have encountered by reducing dust by 60-90-percent. Plus the minimal dust you see is very easily removed with a simple sponge wash as it contains no steel fibre particles as in ALL OTHER pads. Second they brake like an alligator right from cold (as good as Original pads or better) and just get better as they heat up.This material is a Synthetic Fiber based brake compound enhanced with ceramic particles. If you have previously tried EBC redstuff (pre-ceramic compound) this material is light years ahead. It lasts longer; it brakes better and is quieter. Being a hard wearing pad, bed-in times can be as long as 1000 miles and drivers must be patient until the pad takes up the shape of their disc (brake rotor). This is a truly impressive fast road pad for repeated heavy braking.It emits far less dust than semi-metallic pads and has been proven to stop a passenger car/sedan/sport compact/hot hatch 13 metres quicker than OEM pads from 100mph/160kph. Features EBC Brake-In surface coating which conditions rotor surface and accelerates pad bed-in. Nominal friction coefficient 0.5 with approx. 50-percent dust reduction.Most EBC Red Ceramic pads are approved to ECE R90 brake safety regulation.
Low dust EBC Redstuff is a superb pad for fast street use and targets high HP imports, muscle cars and prestige European cars. EBC Redstuff ceramic pads reduce dust emitted by OEM pads by approx 80 percent.
DO NOT FIT UPGRADE PADS TO REAR OF VEHICLE UNLESS SAME UPGRADE FITTED TO FRONT, The ?Thermic Black coating? does NOT need to be removed before install. Do NOT use brake cleaner or any other method to remove Thermic Black coating from discs rotors. The Thermic black coating will be removed in the pad swept area by the brake pads with in the first 10 to 20 stops made after installation on the vehicle.The ?Thermic Black coating? is an anti corrosion coating for long resistance against rust. Attempting to remove Thermic Black Coating with brake cleaner or any other method is NOT covered under EBC warranty
2002 thru 2004 AUDI A6 quattro 2.7 Twin Turbo Wagon (4 Pad Set)
Returns Policy
We make returns fast, easy and hassle free. Simply give us a call or email within 30 days of receiving your order and our team of Brake Professionals will be ready to assist you!