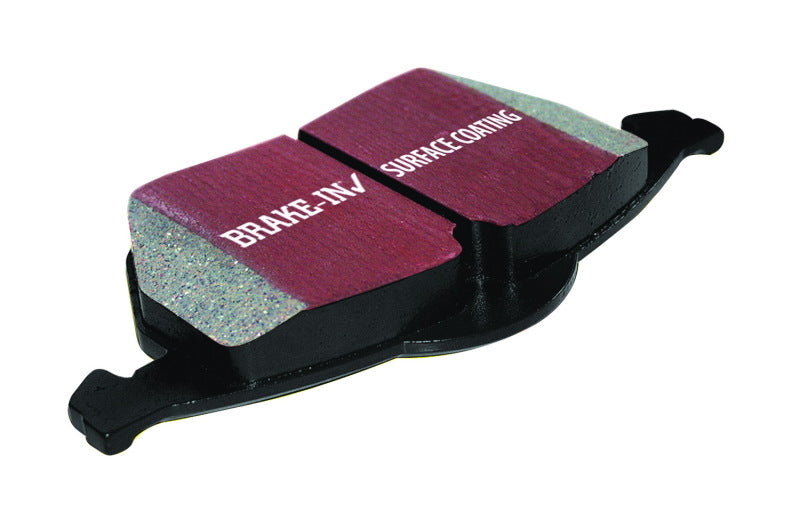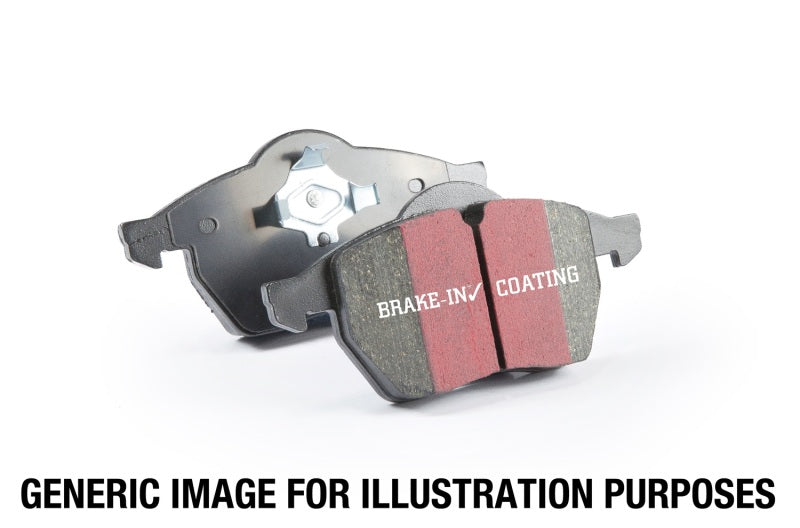 Have Questions? | Habe Fragen?
Guaranteed Fitment

Always the correct part

In-House Experts

We know our products

Added Value

Mounting, Balancing

Wordwide Delivery

Free shipping on all orders
EBC 03-04 Dodge Dakota 2WD 3.7 Ultimax2 Front Brake Pads
Out of stock
Many in stock
If you simply need a quality OEM replacement pad, look no further than Ultimax. Made in the UK Bristol EBC...
customers are viewing this product
If you simply need a quality OEM replacement pad, look no further than Ultimax. Made in the UK Bristol EBC Brakes manufacturing plant Ultimax is a beautifully engineered brake compound that lasts well, produces minimal dust and is the perfect choice for the urban or daily driver. Why spend more if all you need is a quality replacement pad.The Ultimax pad does include a small percentage of steel fibre to achieve its price point, far less content than our competition where steel fibre content can attain 50 volume and this optimum fibre blend is what makes Ultimax both popular and unique amongst brake blends .Once bedded in Ultimax will inspire confidence in any car light truck or SUV no matter how you drive.Its universal heat range abilities and low rotor wear are additional benefits of the Ultimax pad range which is the EBC worldwide number one selling brake with numbers of sets sold running into tens of millions over the recent years. Unlike many of our performance grades Ultimax has remain unchanged as a pad compound for ten years now, a true testament to its success and customer acceptance. Why change a winning formula.Black coded in the EBC range EBC Ultimax is a fully ECE R 90 approved brake pad range and at its lower price point, less than HALF the price of original parts yet TOTALLY EQUIVALENT by nature of its R 90 brake safety approval, Ultimax offers great value for money and first class driving safety.When replacing brakes of any kind please remember how important brake safety is to your own well being and either have a professional mechanic install your new brakes or if you are a qualified mechanic use the EBC installation DVD as a guide in support of your vehicle owner's manual. These installation guide DVD tasters can be viewed here and the full DVD purchased from online vendors.
Upgrade with EBC's premium British made disc pads designed to meet or exceed the performance of any OEM Pad the EBC Ultimax range are a long lasting high friction pad designed for non sport Urban driving on all Sedans, SUV and Light Truck.
DO NOT FIT UPGRADE PADS TO REAR OF VEHICLE UNLESS SAME UPGRADE FITTED TO FRONT, The ?Thermic Black coating? does NOT need to be removed before install. Do NOT use brake cleaner or any other method to remove Thermic Black coating from discs rotors. The Thermic black coating will be removed in the pad swept area by the brake pads with in the first 10 to 20 stops made after installation on the vehicle.The ?Thermic Black coating? is an anti corrosion coating for long resistance against rust. Attempting to remove Thermic Black Coating with brake cleaner or any other method is NOT covered under EBC warranty
2003 thru 2004 DODGE Dakota 4WD 5.9
Returns Policy
We make returns fast, easy and hassle free. Simply give us a call or email within 30 days of receiving your order and our team of Brake Professionals will be ready to assist you!